One GraphQL API. All Your Data.
Zero Infrastructure.
Build a GraphQL API that gets the data you need to power your apps from REST, database, GraphQL or any backend. Focus on building awesome experiences and leave the infrastructure to us.
Request Invite
How to Build a GraphQL Endpoint
Learn how to build your GraphQL endpoint in three steps: Define your interface types, connect backends, and link types. You can choose to write the code from scratch in a schema (SDL) file, or import an API template pre-configured with the types your app needs and the backends that provide the data for the types. As you build, you can have your endpoint deployed and running so that iteration is easy.
Watch this video to learn how to get started by importing a template.
Easily Connect any REST or Database Backend
REST APIs and databases are some of the more common backends that you must connect to get the data you need. StepZen makes it possible to GraphQL-enable any REST API or database in just minutes using the @rest and @dbquery directives written in your GraphQL schema (SDL) file. Check this blog post.
Watch this video for 5 Steps to turn a REST API into GraphQL.
Get the Data you Need, Without Writing Complex Logic
With StepZen, the data for each type in your GraphQL schema can come from different backends. StepZen seamlessly handles the routing and the data, regardless of its structure. This means that you specify exactly the data you need, StepZen returns it from the right backend, and you save valuable bytes on every API request.
Watch this video to see how StepZen's linked types enable a single API to access related information across multiple backends.
Jumpstart Your Project With API Templates
API Templates are pre-made GraphQL schemas configured with types, queries, and backends, designed to be configured, customized, extended and used to jumpstart building your own GraphQL endpoint. If you are logged into StepZen, check out the hello world to see how to build query we demonstrate on our home page from a 'weatherreport' API template.
Check back soon for a robust set of API templates you can import from GitHub to quickly build your own GraphQL endpoints.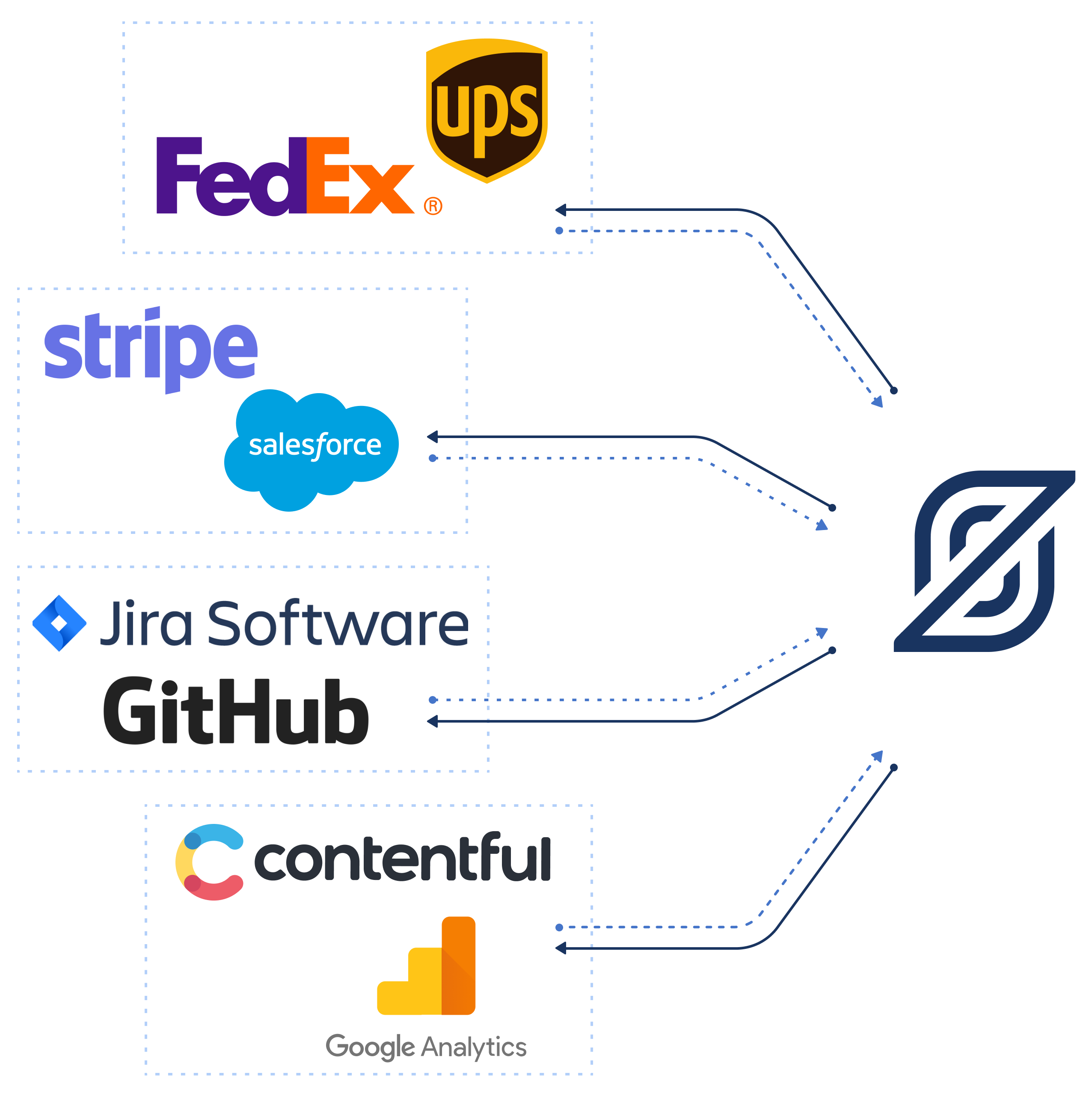 Zero Infrastructure - Your GraphQL API is Always On
StepZen as-a-service means that you don't worry if backends are down, or the response from one has changed. You don't have to make tradeoffs between adding a cache or changing logic, don't have to learn about connection pooling for database requests, or myriad other concerns to effectively and efficiently run and maintain your code.
Ready to try StepZen? Our alpha is invite-only, and we need developers like you to make it awesome. Register and we'll get you started.