There are a few ways to get started quickly with StepZen.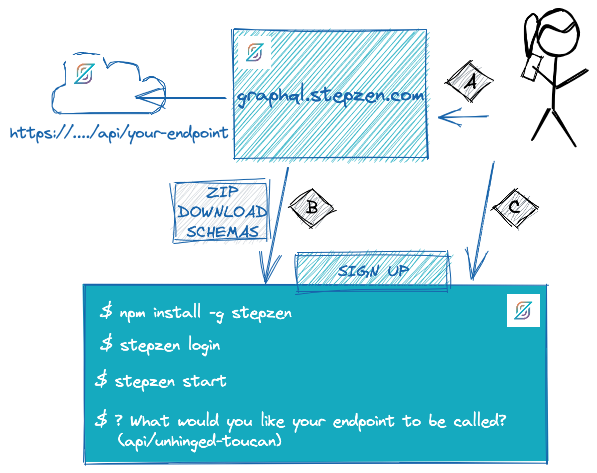 A. Explore schemas and queries in the StepZen GraphQL Studio
In the GraphQL Studio, click Publish to access the endpoint you assembled. Copy the URL and send requests to your endpoint right from your application.
B. Download a pre-built GraphQL Schemas from GraphQL Studio
C. If you sign up for StepZen and have not explored the GraphQL Studio -- No problem!
Start here > Install and Set-up StepZen